Container Platform for 4 axle Skeletal trailers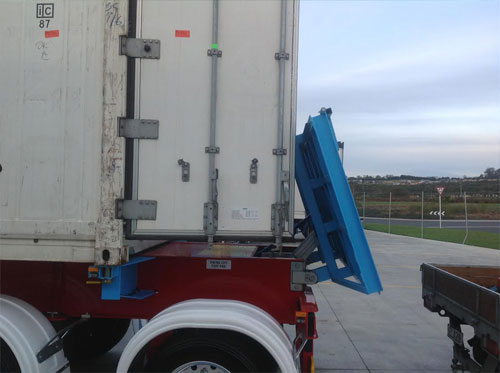 This platform makes loading your 4 axle skeletal trailer quick and easy but most importantly it is safe to use.
It will dramatically improve your efficiency allowing for more loads in the same time period.
Able to dock load with fork lifts
Completely eliminates the need for jack knifing the tractor unit saving wear and tear on gear
Design allows for swing lift pad access
Proven over 3 years rigorous testing
"With more 4 axle trailers coming through our facility now the "Quick Load Platform" has almost halved the time it takes to load the boxes (comparing to other designs) and most importantly creating a safe platform for the truckie and our product."
Jarrod Teddy
Coolstore Manager
Eastpack Ltd